Firearms Training & Crime Prevention Seminars
By USCCA and NRA Certified Instructors
This is our most comprehensive class, and the one we recommend for all of our students looking to get their concealed carry permit. Topics covered include: developing a personal and home protection plan, self-defense firearm basics, defensive shooting fundamentals, the legal use of force, violent encounters and their aftermath, as well as various types of gear and gadgets.
You can either bring your own pistol, or use one of ours. No matter what your current skill level, we've got you covered.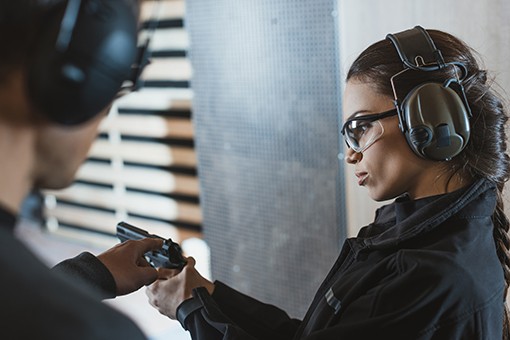 Refuse To Be A Victim® is the NRA's award-winning personal safety and crime prevention program. These seminars are highly sought-after, and teach you how to develop and improve your personal safety strategies, and what techniques and tactics you can use to help avoid becoming a crime victim. The ultimate goal is heightened awareness of what you can and should do to stay safe.
This is not a self-defense or firearms training class.
Always Carry, Never Tell
Our Firearms Classes Exceed the CCW Training Requirements