Deciding what to bring to the gun range can be quite the task, especially if you're a new shooter. Bring too little and you might have to buy stuff you already have at the house, or worse not be able to shoot at all. Bring too much and you're digging through an overloaded bag trying to find one particular item you need.
Depending on where you shoot (indoor vs. outdoor), the weather conditions (hot or cold, rainy), etc. the exact makeup of your range bag may vary, but here's a good start:
Firearms and Ammunition
This probably goes without saying, but if you already own a firearm you should bring it with you. If you haven't decided what firearm you want to purchase yet, many ranges have firearms for you to rent, but you'll need to check ahead of time to make sure.
You can save a good bit of money on ammunition by purchasing in advance and bringing it with you. Gun ranges often markup ammunition higher than that offered at retail stores. Keep in mind, some ranges only allow certain types of ammunition, such as brass cased and factory loaded rounds (not reloads).
Eye and Ear Protection
Safety is the most important thing when it comes to firearms training.
With the potential of flying bullet fragments, powder particles, and shell casings, you should never have your eyes exposed. A good pair of shooting glasses can be picked up for as little as $5 to $10. If you really want to go all out, I recommend getting three pairs of safety glasses: A pair with clear glasses for indoor shooting, a pair with gray lenses for outdoor shooting, and a pair with yellow lenses for low light or nighttime shooting.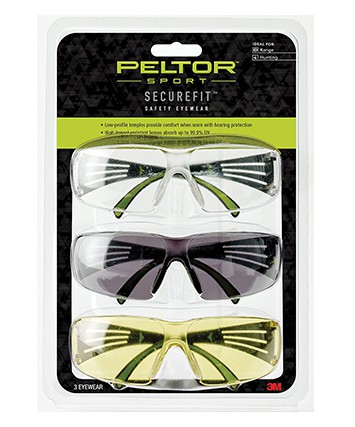 When it comes to ear protection you've got a couple options: over-the-ear earmuffs or foam earplugs. I prefer earmuffs because they're reusable and I find the earplugs tend to become uncomfortable after a while. You can even pick up some electronic ear muffs that don't muffle the sound until a loud noise occurs: in our case a gun shot. They're pretty neat. It's also pretty annoying to keep track of ear plugs every time you taken them out.
Whichever you choose, always make sure you're wearing eye and ear protection anytime you're out shooting. Your eyes and ears will thank you later.
Targets
If you're going to the range you better have something to shoot at. Most ranges sell targets, but just as with the ammunition it's cheaper to bring your own.
You've got a choice to make again: do you want to shoot bullseye style targets, or silhouette targets? Since our primary focus here is defensive shooting and not marksmanship, I recommend silhouette targets.
My target of choice is the B-21E target. It's the target Florida law enforcement uses for their firearms qualifications, and it's a good all-around target.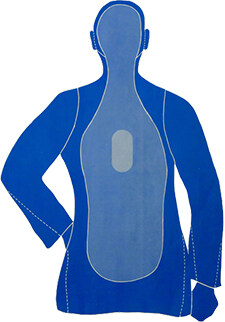 Try to keep everything in the "bowling pin" and the arms don't count as a hit.
Trauma Kit
I'm not talking about the first aid kit you bought at the local pharmacy that comes with some adhesive bandages and gauze. Although you should have one of those as well, I'm talking about a full-blown trauma kit that is designed to save someone's life in the event of a life-threatening, traumatic injury.
Here's a handful of the things you should have and know how to use:
C-A-T or SOF® Tactical Tourniquet
Israeli battle dressing
Trauma shears
Hemostatic impregnated gauze/dressing, such as Combat Gauze®
CPR mask
Chest seal
Disposable gloves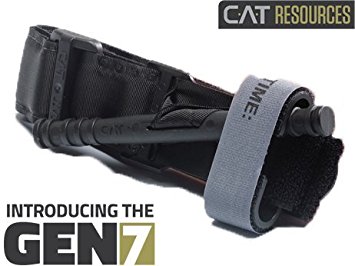 Bug Spray and Sunscreen
If you are shooting at an outdoor range you're going to want bug spray and sunscreen. Trying to shoot while a swarm of gnats feeds on your face isn't fun, and neither is a sunburn the days following.
Baseball Hat
A hat is handy for keeping the sun out of your face and also for protection against sunburn. Another handy idea is to turn the hat around backwards and the bill will help prevent hot, ejected brass cases from falling down your shirt.
Staple Gun and Staples
Most indoor ranges have clips to hang your target from, but often times you need to bring a way to hang them if you're shooting at an outdoor range.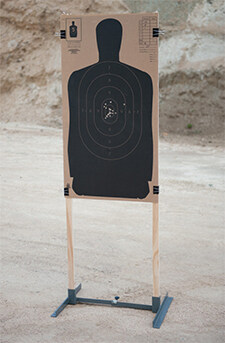 With a heavy duty staple gun you can quickly and easily hang your targets from the range target stands.